Space is the Place: Baars/Henneman/Brice + Nijdam/Purves/Scheen
Monday, February 29, 20:30, entrance € 9 / CvA € 6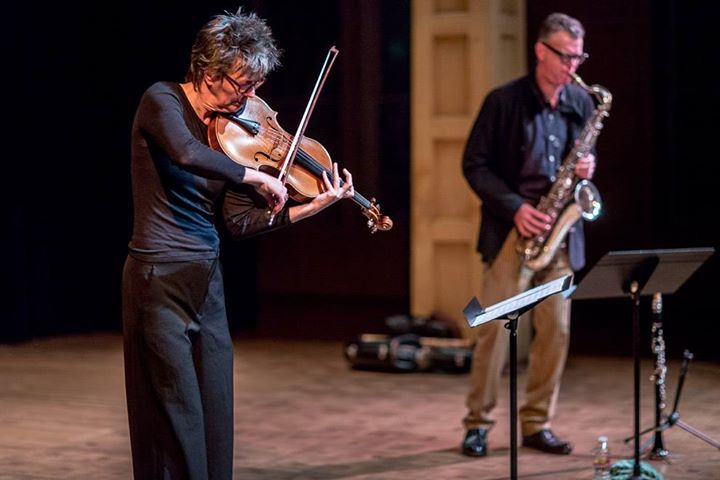 AB BAARS/IG HENNEMAN/OLIE BRICE
Two of the most distinctive artists in the Dutch jazz and improvisation scene team up with bassist Olie Brice, a highly-regarded member of the London improvising community. Baars and Henneman share a long history and are renowned all over the world as a duo. No concert is ever the same but always a guarantee for some great improvisational music, and with Brice on bass, this night promises to be a special one.
Ab Baars – Saxophone/clarinet
Ig Henneman – Violin
Olie Brice – Double bass
——
JAN NIJDAM/ALAN PURVES/MICHIEL SCHEEN
Having worked together and with others in various in various arrangements, Nijdam, Purves and Scheen have performed as a quartet before. Now, stripped down to a trio, they're coming to Noord for some impro jazz tunes.
Michiel Scheen – Piano
Jan Nijdam – Double bass
Alan Purves – Drums