Tuesday, June 14, start concert 20:30, Entrance € 10 / CvA € 7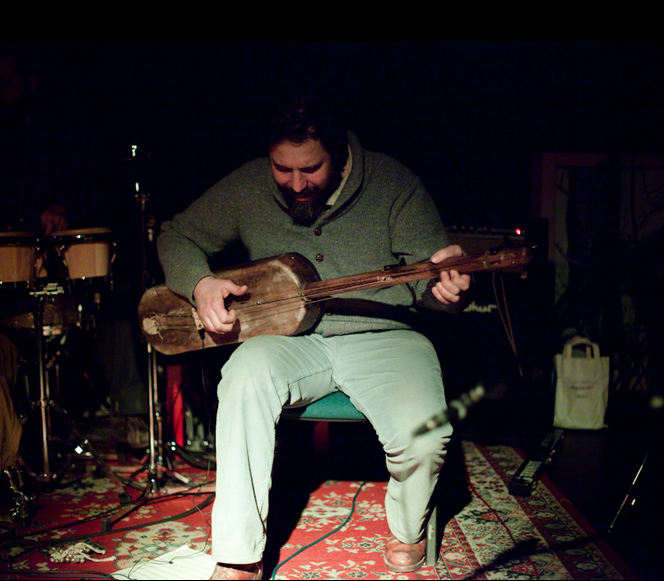 NATURAL INFORMATION SOCIETY
Group formed and led by composer and multi-instrumentalist Joshua Abrams, centering around the sound of the guimbri (a Gnawan lute), integrating composition and improvisation to create hypnotic, highly rhythmic, psychedelic environments with an orientation towards uplift. Nr. 3 on Wire magazine's Top 50 Releases of 2015 and nr. 1 on Magnet magazine's Jazz recording of the year.
Joshua Abrams guimbri and double bass | Lisa Alvarado harmonium and gong | Ben Boye autoharp | Mikel Avery drums