Doors open 21:00 tickets 8-20(sliding scale)

The 2nd Stop is Jupiter won't Stop this time!
TWO night in a row special of improv, performance, punk and dancing to the wildest live music in town! Friday Meis Vranken takes over the wheel for a perry punk program and Saturday Mimefabriek takes the floor back to back with the cumbia of Superinca & The Galactic Green. The program is part of 24h Amsterdam Noord.
¡Both evenings at SEMAI Papaverhoek 35!
LINE-UP FRIDAY
JAN MODAAL
KISS MY KNOBLAUCH
12 TRIBES OF MARS
TODAY TODAY
DÉLAGE
JAN MODAAL
Jan Modaal plays punk smartlappen on the drum machine. Socially engaged noise
has rarely been so danceable!
KISS MY KNOBLAUCH
A brand new rusty duo made up of Fishra and B.RuiZ. They will splurge filthy noises
and protest song and rapid words and tender loving sentiment. Keep ur eyes wet
and ur fists big!


B.RuiZ – keyboard, guitar, vocals, miscellaneous sounds | Fishra – trumpet, vocals, miscellaneous sounds
12 TRIBES OF MARS
With support of SITProductions Andrius Dereviancenko presents his band 12 Tribes
of Mars: a six-piece band that plays reggae, ska and rocksteady under the influences
of free improvisation. The group is strongly inspired by various producers using
reggae tracks and making their own remakes called dub. The band looks for ways to
create a trance-like state by repeating and certain dance grooves, using the
impressive improvising qualities of the band members separately and as a collective.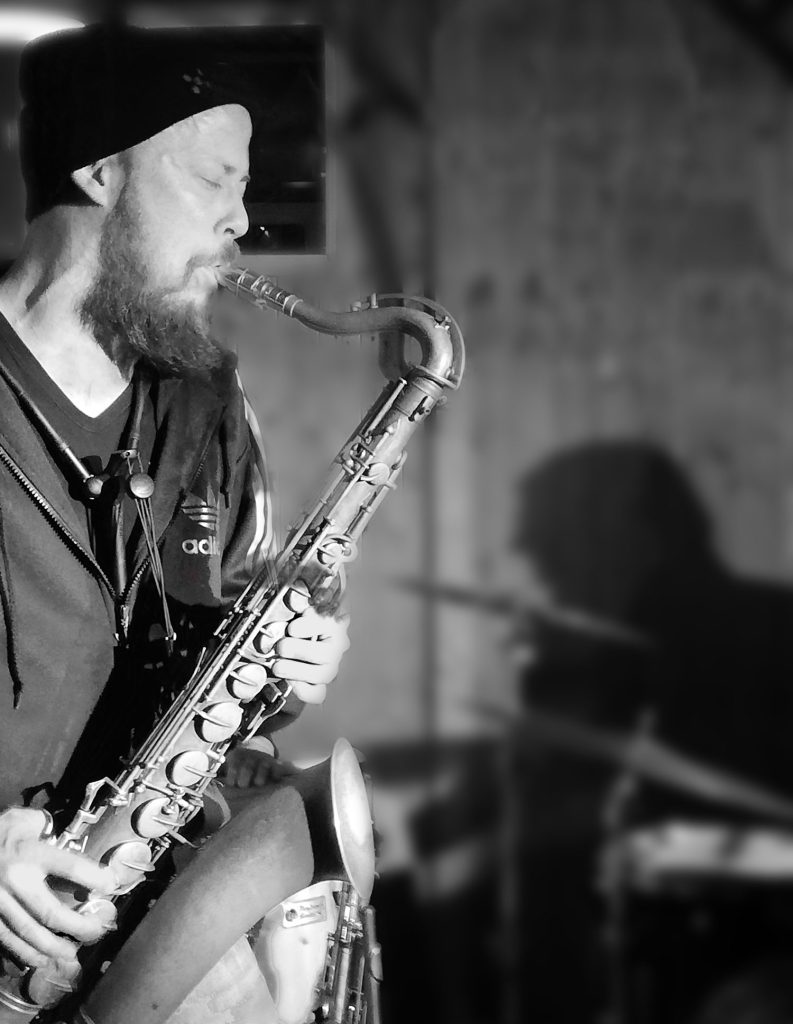 Andrius Dereviancenko sax | Salvoandrea Lucifora trombone | Seb el Zin – bass
guitar | Robin Engelhard – guitar | Franky Douglas – guitar | Onno Govaert drums
TODAY TODAY
Meis Vranken & Oscar Jan Hoogland post punk duo from the back-gardens of Amsterdam: Playing games -> improvising -> writing songs on a coaster -> visiting concerts and ice-cream shops -> lean forward, head over heels -> thin ice, good fun -> improvsing more leads to Music. sure we've got songs, sure you can dance!
"How does that sound to you today?" "Today today?" "Yes!: TODAY TODAY!"
Meis Vranken – guitar, voice | Oscar Jan Hoogland – synths, guitar, voice
DÉLAGE
Délage is a dark dream pop band. The groups music encompasses different kinds of musical styles such as new wave, indie, lo-fi, dream pop, dark wave, post punk and krautrock in which their lyrics often contain free-flowing interplays of different languages such as English, German, Dutch and French.
"The trio creates an eerie atmospheric sound that is forming and deforming harmonies"
Till Hormann – vocals, guitar | Carlijn Fransen – keys, vocals | Marius Schwarz –  bass, vocals